Kimball Entertainment is an entertainment company with expertise in production consulting, talent and brand management. We assist clients with brand and business development as well as content creation for TV, film and new media platforms. We provide management services that utilize partnerships and alliances to expose clients to all areas of the entertainment business.
Since its founding, Kimball Entertainment has produced an exceptional amount of ground breaking material. Our repertoire includes a wide variety of projects including scripted and non-scripted; drama and comedy.
We look forward to continuing to create fresh and innovative content. Our growing management sphere represents a range of talent including writers, directors and actors for film, television and multi-media.
THE ROBERT EVANS STORY (television series)
BASED ON THE LIFE of Hollywood Legend – ROBERT EVANS
Executive Producer: Robert Evans
Robert Evans, actor turned Paramount Studio head
The show will cover the incredible & unbelievable life of Robert Evans, unimaginable and quick rise to the top of Paramount Pictures in the '60s; His historic ride through the '70s; His public fall in the '80s and his ability to sustain a long standing and on going career in Hollywood today.
The Series will explore the glamorous and decadent world of a Hollywood in it's Glamour Years of Movie Stars and Studio Executives that simply doesn't exist anymore: Behind the scenes. In the shadows. Between the sheets.
Hollywood in those years – was where the Mad Men of Madison Avenue wished they lived.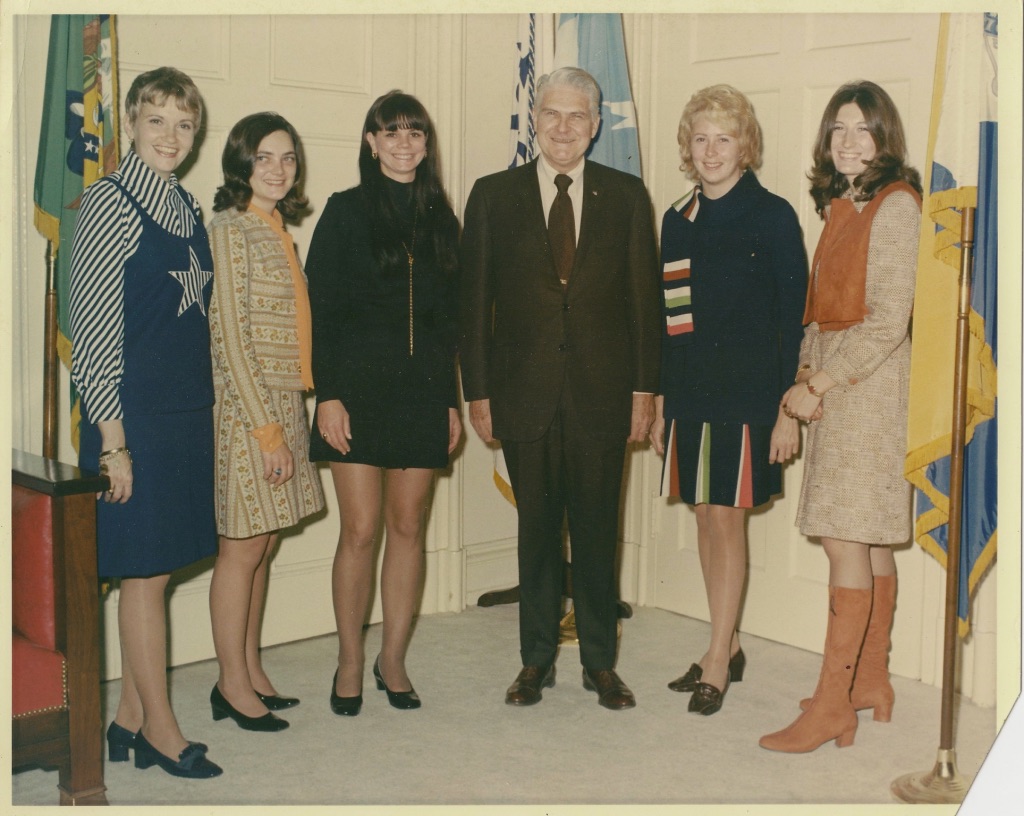 PROTECTION: THE FIRST FIVE WOMEN (feature film & television series)
BY: Clark Childers
Forty years ago there was a milestone event in United States Secret Service history.
It was the first time in the organization's 106 year founding that a woman, five women to be precise, would be sworn in as special agents.
The Washington Post published an article for the unprecedented occasion.
Dateline: WASHINGTON (UPI) – Five young women took the oath of office today as special agents of the U.S. Secret Service, and became the first of their sex to join the 106-year–old agency. Customarily, they would be referred to as "pretty" or at least "attractive," since this is true of most young women successful in their careers.
The story follows Kathryn Childers through her time working at the White House to meeting The Kennedys and protecting their daughter, Caroline.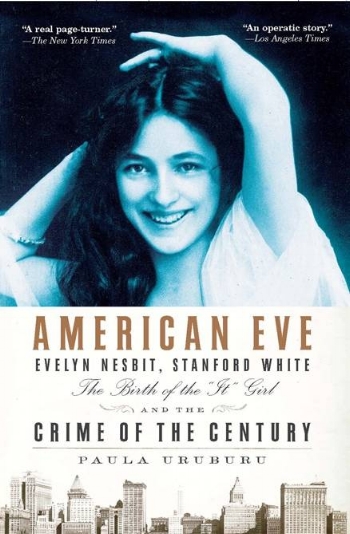 "AMERICAN EVE: EVELYN NESBIT, STANFORD WHITE — THE BIRTH OF THE 'IT' GIRL AND THE CRIME OF THE CENTURY" (feature film & tv series)
WRITTEN BY: Paula Uruburu
The scandalous story of America's first supermodel, sex goddess, and modern celebrity, Evelyn Nesbit, the temptress at the center of Stanford White's famous murder, whose iconic life story reflected all the paradoxes of America's Gilded Age.
Known to millions before her sixteenth birthday in 1900, Evelyn Nesbit was the most photographed woman of her era, an iconic figure who set the standard for female beauty. Women wanted to be her. Men just wanted her. When her life of fantasy became all too real, and her jealous millionaire husband, Harry K. Thaw, killed her lover—celebrity architect Stanford White, builder of the Washington Square Arch and much of New York City—she found herself at the center of the "Crime of the Century" and the popular courtroom drama that followed— a scandal that signaled the beginning of a national obsession with youth, beauty, celebrity, and sex.
The story of Evelyn Nesbit is one of glamour, money, romance, sex, madness, and murder, and Paula Uruburu weaves all of these elements into an elegant narrative that reads like the best fiction— only it's all true. American Eve goes far beyond just literary biography; it paints a picture of America as it crossed from the Victorian era into the modern, foreshadowing so much of our contemporary culture today.
THE KING OF NOTTING HILL (feature film)
WRITTEN BY: Will Dingli
A powerful investigative thriller exposing the true story of controversial black power leader Michael X by dogged US reporter, Rachael Dixon. Accused of murder and facing death, Michael is a dead man walking until Rachael uncovers an international conspiracy to create fake news and dispose of a political threat. Forced to confront her own naïve preconceptions, Rachael ultimately pursues justice for a man condemned a monster by a malevolent establishment.
Producers: William Dingli, Rik Hall, Keri Ann Kimball
Director: Mario Van Peebles
Music Score: Damon Albarn (and the Electric Wave Bureau);
Target Audience: Adults (24-64)
Synopsis: Trinidad 1972: Michael Abdul Malik scampers through dense jungle, attempting to evade a police manhunt. Captured and demonized, he is accused of murdering English hippie, Gale Ann Benson and a gardener, Joe Skerritt. The media brand him public enemy number one.
SPECIAL AGENT (television series)
WRITTEN BY: Stephen Ingram
STARRING: David Caruso
FBI Senior case agent Roman Doyle is exposed to information that targets him for assassination in Pakistan. Doyle returns to the United States determined to reveal the deadly truth about his government's global agenda. Armed with white hot information, Doyle wrangles his former team of extraterritorial agents and uses the bureau's extradition policy to force his way back into the middle east. Doyle's secret is that the subject of the extradition, a twenty-one year old male is actually the son of Doyle's past lover. Joined together in the early nineties at Stanford University, Doyle and Anna Sarkosian explored foreign policy graduate work together and a serious relationship. Their worlds separated after graduation.
Doyle is drafted into public service, first at the Pentagon and then the FBI. Anna returns to her native country of Turkey and assumes her role as the heir to a century old shipping fortune. The events of 9/11 change everything. Doyle hurtles head long into the fire swamp of terrorism around the globe. Anna becomes drawn into the same world, but from the inside. While Doyle is carving out a foot hold for the United States, Anna has become radicalized by a childhood friend, now known as Mohammed Mohammed. The self-proclaimed "Calyph" of the most dangerous terror organization on the globe. Mohammed has married Anna, provided her with children and magnetized her into his deadly philosophy.
LOST BULLETS (feature film)
WRITTEN AND DIRECTED BY: MONO GHOSE
WINNER FOR BEST THRILLER AT THE MEXICO INTERNATIONAL FILM FESTIVAL
FOYLE OFFICIAL SELECTION
Three teenagers growing up in a violent neighborhood in rural Colombia are hit by shrapnel from a stray bullet in a guerrilla skirmish. One dies. One becomes a FARC trafficker. One becomes an elite police officer. A twist of fate forces their worlds to powerfully collide 15 years later.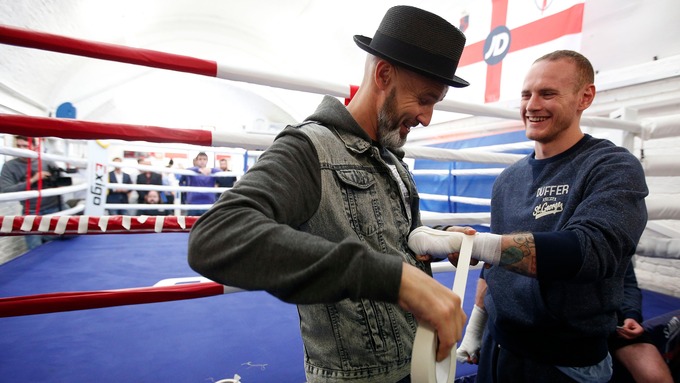 CORNER KINGS (documentary film)
WRITTEN AND DIRECTED BY: MONO GHOSE
This short cinematic documentary about a renowned boxing corner man and his gym, based in an impoverished part of England. The film explores his positive impact on a diverse group of fighters and shows the important, sometimes forgotten, role of the corner man in the modern working-class community.
WRITTEN AND DIRECTED BY: Mono Ghose
Snow Rider is an action-adventure set in the mountains and centers around a young snowboarder, Sirena Richmond, as she battles frightening, supernatural enemies.
THE FOLLOWERS (television series)
Created and Written by Debra Dragotto
Set in sunny Los Angeles-a storm of power plays, backstabbing and intrigue ensue in the secretive world of the cult-like Church of the Life Followers as its new charismatic leader struggles to maintain control over his detractors.
The Followers is an edgy, tension filled drama with dangerous and unrelenting characters. As in DAMAGES, They will stop at nothing to achieve their goals. Like BOARDWALK EMPIRE, we will love and hate the lead character as he maneuvers through a dirty world of fake appearances, secret deals and back stabbing treachery, all in the unrelenting worship of money and power.
TO WIN (documentary series)
WRITTEN BY: Joshua Meyerson
TO WIN is a cinematic docu-series loosely modeled on HBO's "Inside the NFL" set within the North American racecar series of IMSA WeatherTech SportsCar Championship (IMSA). Each episode reveals a historic and evolutionary segment as "Then, and Now" and showcases developing storylines as of key cast members in-n-around their paddocks, prep-work at home-based garages, home life, road-tripping/flying, diet, exercise / training (physical exertion and visual sensory, i.e. iRacing simulators). Additional sections will highlight the origins of road racing, racecars, mechanical improvements, tracks, safety implements, sociological, physiological, and psychological implications. What and how racing was and is on the team/driver/racecar combo and the allure in the world of sports and leisure. TO WIN aims to depict three unique racecar classes of top tiered competitive drivers and their respective teams over the course of entire season in the full 12 race scheduled events sanctioned by IMSA.
QUEEN OF STRINGS (reality/competition series)
Hosted By: Jennifer Batten
Created By: DJ Fredy Muks
There are so many existing reality/competition television shows for singers and vocalists … It's time to give a voice to the other musicians involved in the music we love so much, the musicians who play the instruments.
"Queen of Strings" brings the drama of "The Real World", the talent seen on "The Voice", and the opportunities provided by "American Idol" to all who identify as women around the world.
Stay tuned to find out just who will be named QUEEN OF STRIN6S.
Meet mono ghose, writer/director
Mono Ghose is an award winning writer/director and the founder of a leading new media production company, Mavericks Storm Entertainment. He was awarded a Masters (Hons) in Scriptwriting from Goldsmiths University of London and worked with leading advertising agencies such as Publicis before creating the Mavericks brand in 2006. Mono has directed commercials and pioneering film content for global brands and has written and directed acclaimed short films; all of which have been officially selected at numerous international film festivals.
Mono was awarded the Golden Palm for Excellence in Filmmaking at the 2011 Mexico International Film Festival for his short film Lost Bullets which won Best Thriller along with 10 official selections globally thus far; long listed at the Oscars 2012 and secured an iTunes release. Lost Bullets was also in the Foyle Official Selection, a leading Festival.
In May 2015, he wrote and directed the documentary film "Corner Kings" which secured distribution from ITV and received critical acclaim from HBO, BBC, Channel 4 and XYZ Films, and was accepted into the Court Metrage at Cannes 2015.
Meet CRIS MARSHALL, SONGwriter/MUSICIAN
Cris grew up in a musical home, in the small town of Haslet, Texas. He received his first drum set from his father at the age of two and by 8 he was playing his first guitar. Not long after, Cris discovered he had a talent and a love for songwriting. Born into a musical family, Cris got an early introduction to the music scene and life on the stage. Alongside his dad, Cris began performing at some of Dallas/Fort Worth's most well known music venues such as Trees, Curtain Club, Ridglea Theatre, Galaxy Club, and The Hard Rock Cafe. It was during these early performances that Chris developed a sound that was all his own.
In the seventh grade Cris began performing at local talent shows, honing his skills as a true performer.
"I was performing at a high school talent show in Lake Worth, Texas. I remember the students charging the stage knocking over my parents and others. That day we ended up winning first place for stage performance, creativity, and crowd response."
It became clear what Cris was meant to do in life...Music.
At 18 Cris opened a home recording studio where he worked with many new artists and bands. In his twenties Cris gained a solid reputation as a music producer, recording bands all over the country. Before he knew it his studio business had taken off. Producing and song writing for other artists and bands quickly consumed all of his time, leaving his own career as a performer on the back burner.
Through all of the years producing and recording for other bands, Cris's passion for his own music never left him.
WHO IS KIMBALL ENTERTAINMENT?
Keri Ann Kimball is the CEO and Founder of KIMBALL ENTERTAINMENT a Management and Production company for Film, TV & New Media.
Kimball Entertainment manages writers, directors and producers for Film and Television while Executive Producing for film and TV shows developed at Kimball Entertainment.
As a talented and dedicated businesswoman with 20 years of experience, Keri Ann Kimball has an extensive rolodex of contacts and excels in talent representation, film and television development, production, brand strategy, public relations and media strategy for the Entertainment industry.
After training at San Francisco's renowned ACT and at the Tisch School of Arts at New York University in Theatre and Film, Keri Ann Kimball has appeared in both film and national television productions. She later produced and helped cast 5 successful motion pictures, starring Oscar winning actress, Marisa Tomei and Oscar nominated and Emmy winning actor Thomas Haden Church.
It wasn't long before Keri Ann Kimball made her mark in Hollywood. After being named one of the entertainment industry's most significant producers in Allure Magazine's "Hollywood of the New Millennium", she later went on to work as the Partner & Producer at Zephyr Ent., Vice President of CRE8inc & CRE8 Film, VP of Business Development at AKA, President of Freya Films & TV, CEO of K Productions, a Music Management company specializing in developing & managing young music talent, VP of Business Development at DMI Music, President of a Predominate Independent Film & TV Production House in the heart of Hollywood, most recently COO of a renowned Hollywood PR firm.
She launched her own Entertainment Company, Kimball Entertainment, which is the parent company of K-Star PR.
Kymberli has had a far-reaching and impressive career journey allowing her to hone an extremely varied set of skills. A proud graduate of Texas Christian University with a BFA in Musical Theatre, she spent six years living in New York City pursuing her life long dream of becoming a working actress on Broadway. However, after being asked to help run an open call for the National Tour of In The Heights, her eyes were opened to the excitement of being on the other side of the audition table.
She completed internships with Dave Clemmons Casting, under the mentorship of Casting Director Joy Dewing, as well as Wojcik | Seay Casting. She was then awarded a highly coveted internship with Telsey + Company Casting, working on projects for Broadway, TV, Film and commercials.
While in New York, she served as Casting Director for the pilot of "This Just In" starring Neal Bledsoe (The Mysteries of Laura, Ironside) & Jenn Lyon (Saint George, Justified).
In July of 2012, she was offered a job that brought her out west. Since living in LA, she has been down a few paths that led her to Kimball Entertainment. She worked as a Communications Director, a personal assistant, and the Regional Manager for Mally Beauty and is still a successful Freelance Makeup Artist. She is also the go-to West Coast Casting Assistant for former New York bosses Bernie Telsey and the rest of the casting director gang at Telsey + Company and Joy Dewing Casting.
In partnership with Kimball Entertainment, Kymberli served as the Casting Coordinator for Celebrity Cruises.
Independently, she recently completed casting for Aetho (New Media), WearPact.com (New Media) and was responsible for additional casting for Writer/Director Michelle Sam's new project that has been accepted to into Sundance, among many other projects. To learn more, visit www.KymberliMcKanna.com.
Valeria Soler has a passion for the public relation industry, Valeria has gained exposure to the field through various roles during her undergraduate career. As Public Relations Director of a campus organization, Valeria single-handedly united representatives from companies such as Speedo, Toms, and the California-Fashion association to speak at their career-panel. Moreover, Valeria established relationships with the representatives and utilized that to introduce and connect students for potential career opportunities. Valeria also gained experience in the entertainment industry during her time at Entertainment Fusion Group, where she helped strategize a plan for launching a new product for one of their most important clients. Furthermore, Valeria gained hands-on experience with planning red-carpet events as well as launch parties.
Valeria has also developed skills in social media marketing, in which she produced content for UCLA's official social media marketing team. As the social media ambassador, Valeria created original content that increased their Twitter engagement each month by applying her critical thinking skills analyzing trends. Valeria has taken her extensive knowledge in social media marketing and apply them to her roles in the public relations field, such as creating content for EFG's Instagram page as well as starting and managing her club's social media page.
www.K-StarPR.com
Contact Us
Send us an email, and we will get back to you in 24 hours.
Please complete the form below